Pumpkin flavors and the fall season is one I really enjoy.. I love how the weather gets a little cooler and where most flavors offer at cafes and restaurants are Pumpkin Spice.  So why not make a few of those items at home by controlling some of the ingredients I know is not all of the ingredients but at least some and knowing what you is going into the cookies.  Well this recipe I saw in a nice blog and I was so impress how cute the cookies looked like so I made it but changed a few ingredients just to make it a little lighter but enjoying the pumpkin and caramel flavors..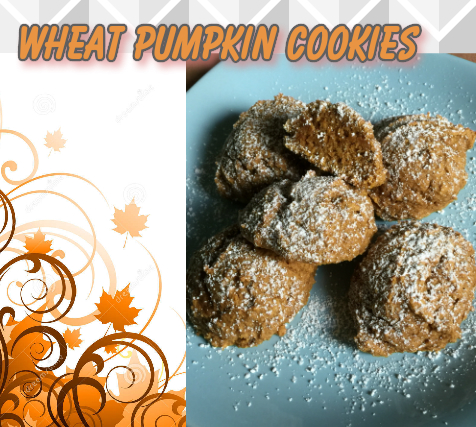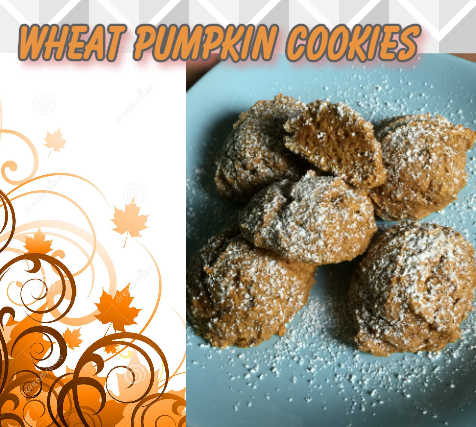 These cookies are sooo soft and to be honest they dont need any frosting you can simply enjoyed them with a cup of Pumpkin Spice Latte or Pumpkin Spice Iced Coffee which is exactly what I did.  To add a simple touch of cuteness I sifted some powdered sugar right on top of the cookies as you can see.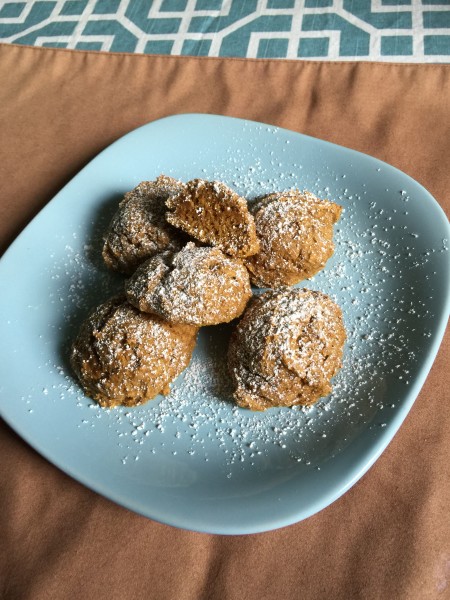 A good way to eat these soft Wheat Pumpkin Cookies is on a side of some Pumpkin Spice Iced Coffee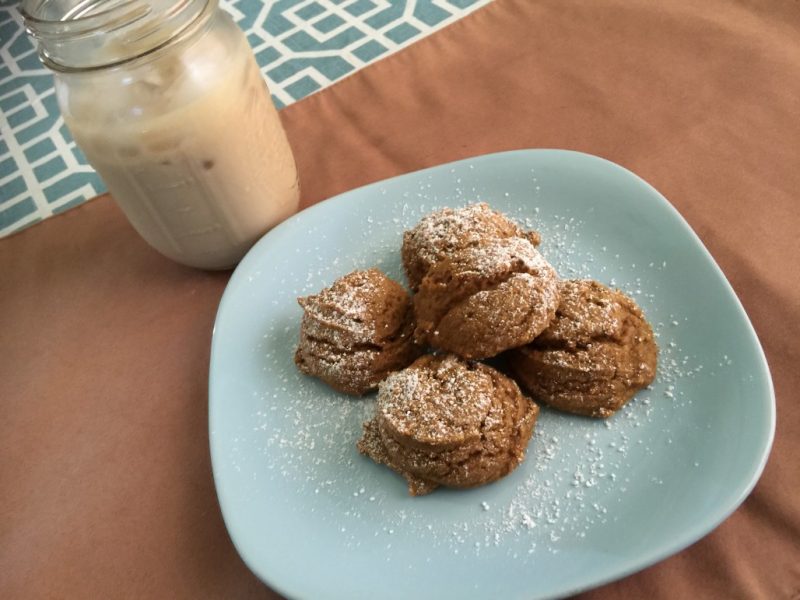 This recipe made about 28-30 cookies but I used the small cookie scoop.
[amd-yrecipe-recipe:18]
Recipe adapted from: Mels Kitchen Cafe