Here is how I went from eating 380 calories for Breakfast to 197 Calories (with less sugar, carbs and Calories)…
As I started on my weight loss journey, I can honestly say that it has been a crazy but rewarding transition.  The weight loss had to be a life style change rather than searching for a quick weight loss fix.  I knew if I was going to commit there had to be some changes made on what I ate.
Breakfast was my first change, I thought I was doing good even before starting this journey since it was oatmeal, milk and sugar so that should be ok… right??  Not at all… I quickly saw that adding sugar to any meal was taking away my calories in take I had left for the day, so I had to find a better way.. and here are some of the few changes I did making this meal a little less than 200 calories.
Before I start with the recipe I want to share a few items I used in my original recipe before I started counting calories.  As you will see my original breakfast was a bit high in sugar, carbs and calories here are the ingredients I once used; 2% milk, 2 1/2 tbsp of granulated sugar and half a banana was 380 Calories nutrition facts based on My Fitness Pal.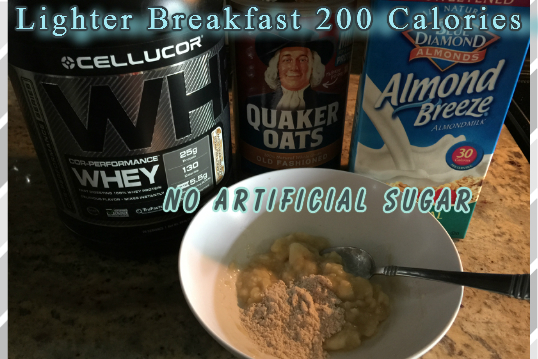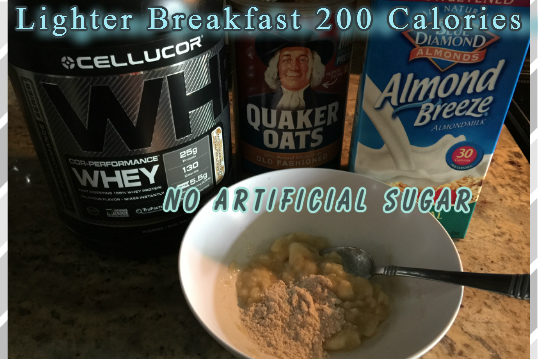 Banana Oatmeal w/ Protein Powder
1/2 Medium Banana Mashed
1/2 cup Almond Breeze Unsweetened Almond Milk
1/2 cup Water
1 tbsp Protein Powder (I used Cellucor Whey Cor Performance Peanut Butter Marshmallow)
1/4 cup Old Fashioned Oats
salt (optional)
Truvia Sugar (optional)
Lets Begin: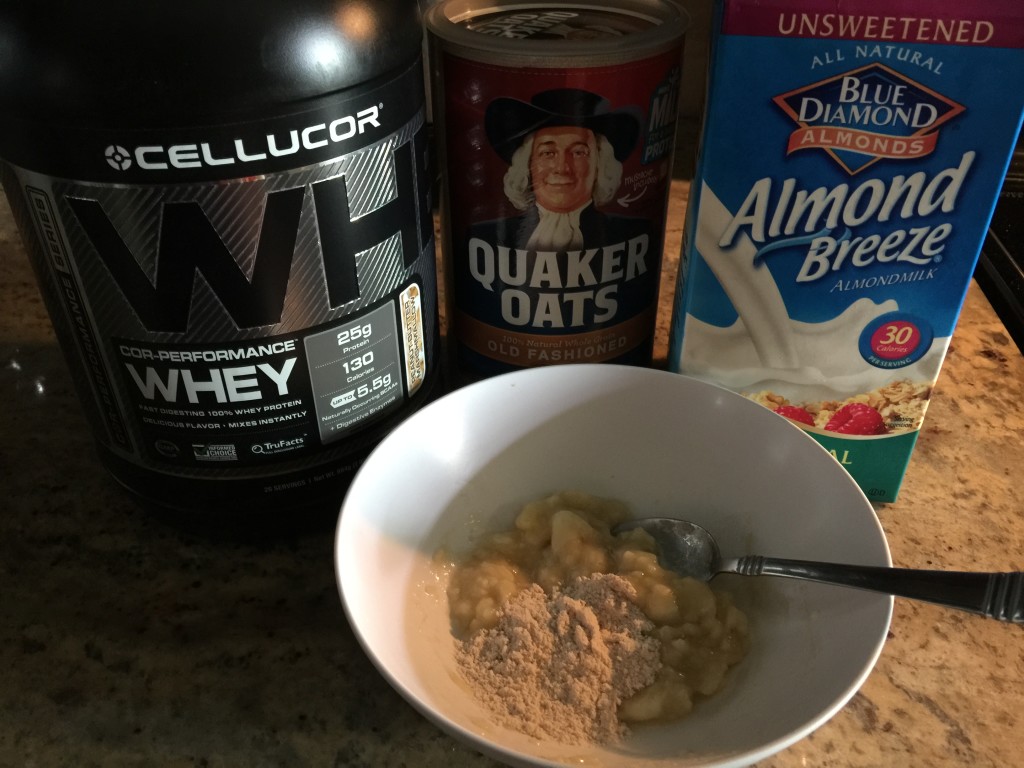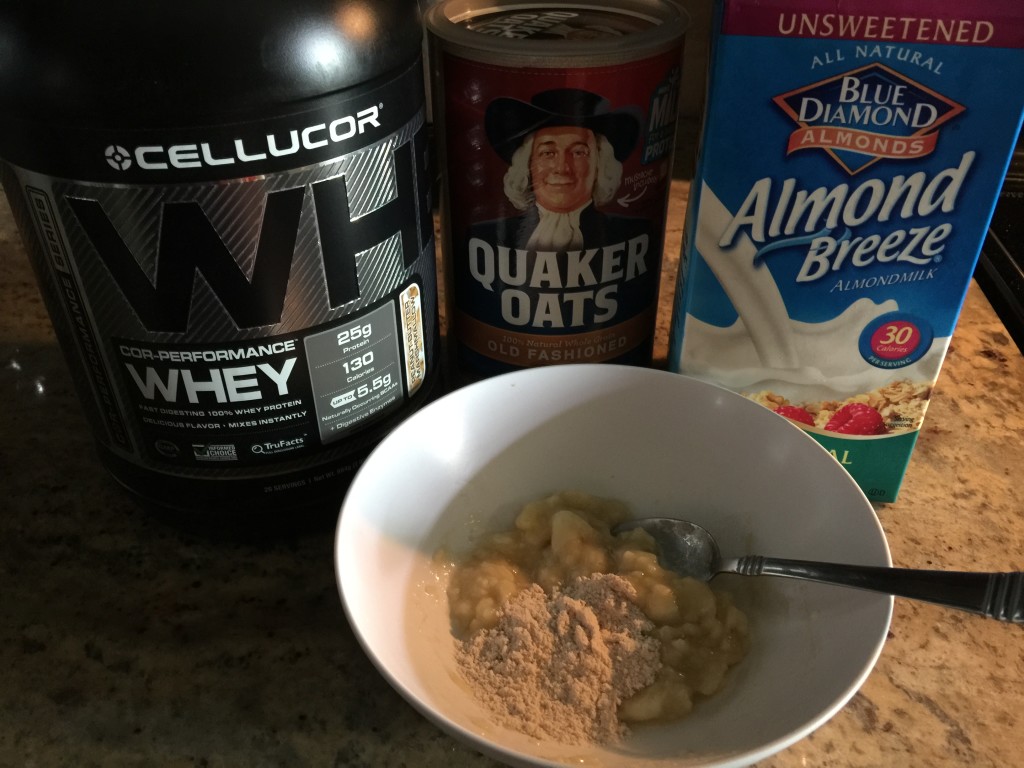 Cook your oats following package instructions, with a few variations of using 1/2 cup of milk, 1/2 cup of water and adding 1/4 cup of Oats but follow cooking time as directed.
While Oats are cooking, place half a banana in a bowl and mash until it has a pudding or puree consistency, now add protein powder (you can omit if desired).
Once Oats are done place in bowl and whisk until protein powder is well mixed…  If the Banana is not sweet enough for your liking you can add a packet of Truvia Sugar.  Enjoy…
Now is easier to enjoy Oatmeal without feeling guilty when artificial sugar was added.. 
Based on My Fitness Pal Nutrition Facts Per Serving is 197 Calories