Today I was in the mood for some pancakes but wanted to make sure it had some proteins and that it was low in calories.  The recipe that I am about to show you has only 5 ingredients which you can make it at home and is healthier than the ones you buy at the supermarket.
I find this recipe to be a good option when you want a bit of oatmeal and protein combined into a simple delicious breakfast. This recipe is easy to make and it would be a lot of fun to share it with your little ones.  I dont have little ones anymore but it was nice to have my boys make there own twist to some homemade pancakes.  Today they made some red velvet pancakes which I will share as well later on.
Thinking back to when I started making pancakes into small round shape was when my kids were small, and looking at the picture I see that it is something that stayed with me.  It is so cute when you adapt and change things to please your kids and when you look and realize is something you continue to do even though they are no longer kids.
Well, going back to the recipe I did mentioned it is low in calories and when I entered the ingredients into my fitness pal account it stated that it is 140 calories for the full recipe but it doesn't include the syrup.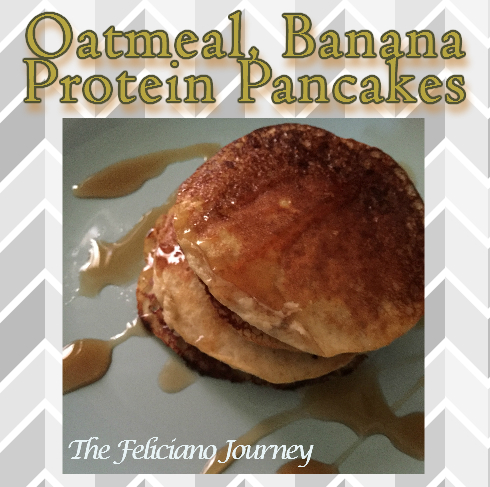 [amd-yrecipe-recipe:8]