Has there been a time were a person close to you, friends or family craves one of your dish for you to make? Well, this simple but lighter version Lasagna is the one my hubby requested, I was surprised that he was craving this dish since green plantain is not his favorite but for some reason I call this dish Lasagna and somehow is one of his favorite.
While I was getting the ingredients to make this meal for dinner I decided to show you a few steps on how I made this Plantain & Turkey Lasagna.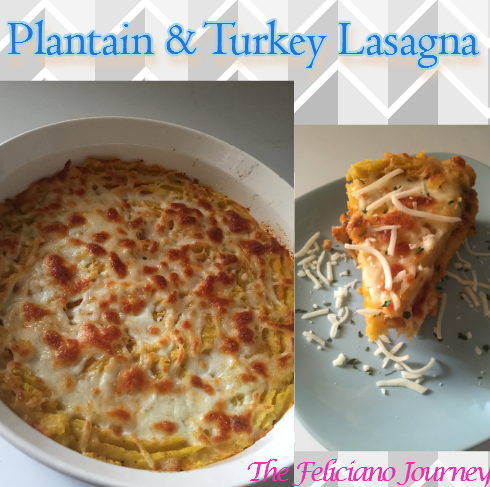 Hope is something you might consider making.  Keep in mind some ingredients can change depending on what you and your family may like, for example you can use ground beef or shredded chicken instead of ground turkey.
First Start off with your green plantains, cut the tips on both sides and pass a knife from top to bottom (do this twice on each plantain) this helps you peel the plantain. Once Plantain is peeled you can cut in circles and place on a big pot with boiling salted water. Plantains can be check with a fork to verify they are soft enough (which might take 20-25 minutes)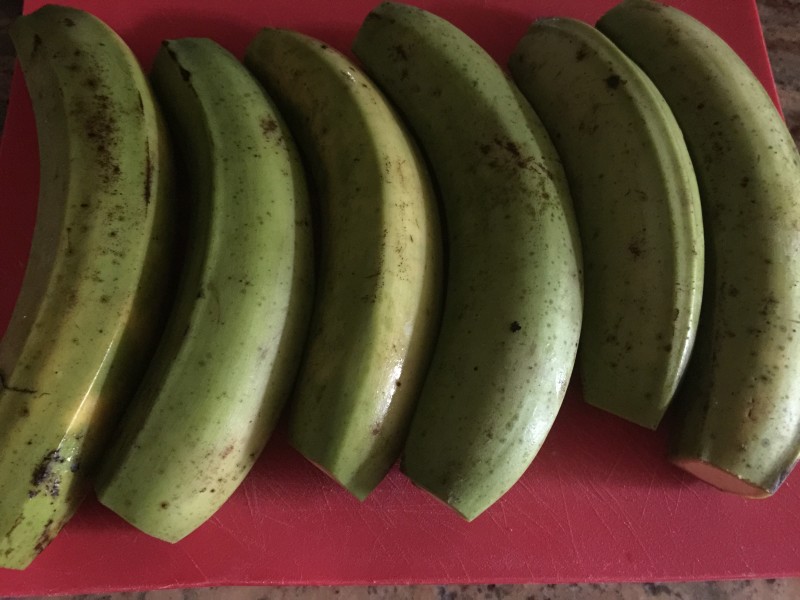 While Plantains are boiling, in a separate pan/pot cook ground turkey until is no longer pink. Once ground turkey is cooked add 1 cup of tomato sauce (I used Bertolli Italian Sausage Garlic & Romano) add, garlic & herbs, salt and water cook in low heat and let simmer.
Preheat oven to 350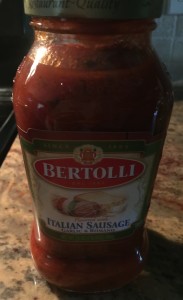 Once plantains are soft and ready remove from heat, in a separate bowl place a few plantains and start mashing them using some of the boiled water.  
Spray pan, add a layer of mashed plantain then drizzle with a pinch of salt and a few dashes of cayenne pepper.  Add half of the ground turkey on top of the first layer.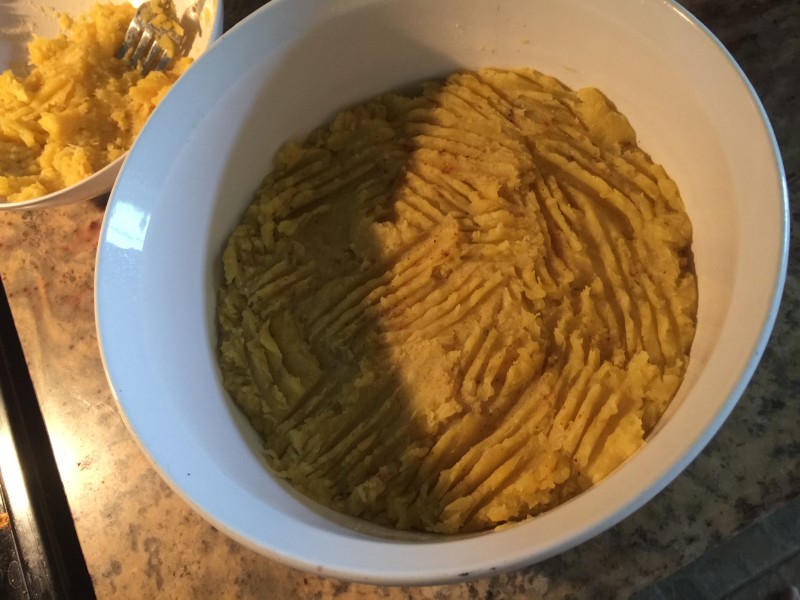 Ground Turkey on top of the first layer of mashed green plantains.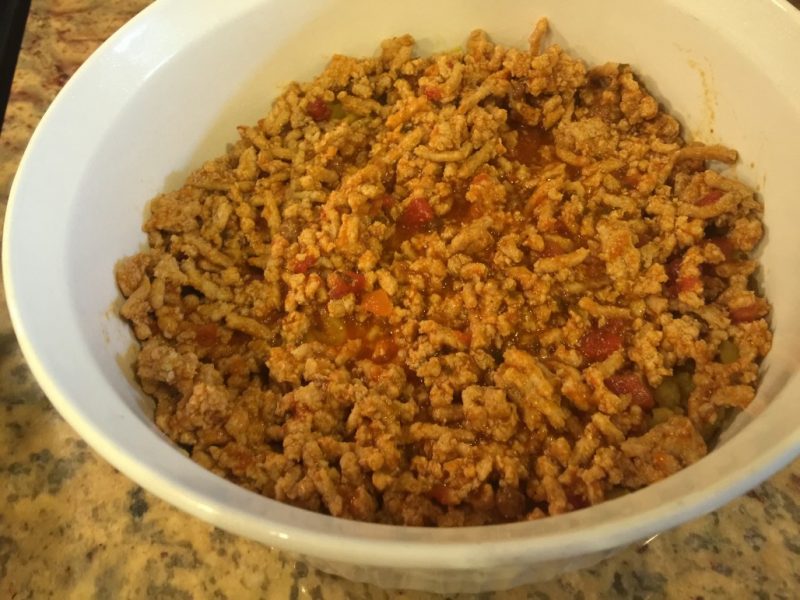 Add the remaining mashed green plantains on top of the ground turkey, add a pinch of salt and a few dashes of cayenne pepper.  Last ingredient is mozzarella cheese (you can use any other cheese if you like)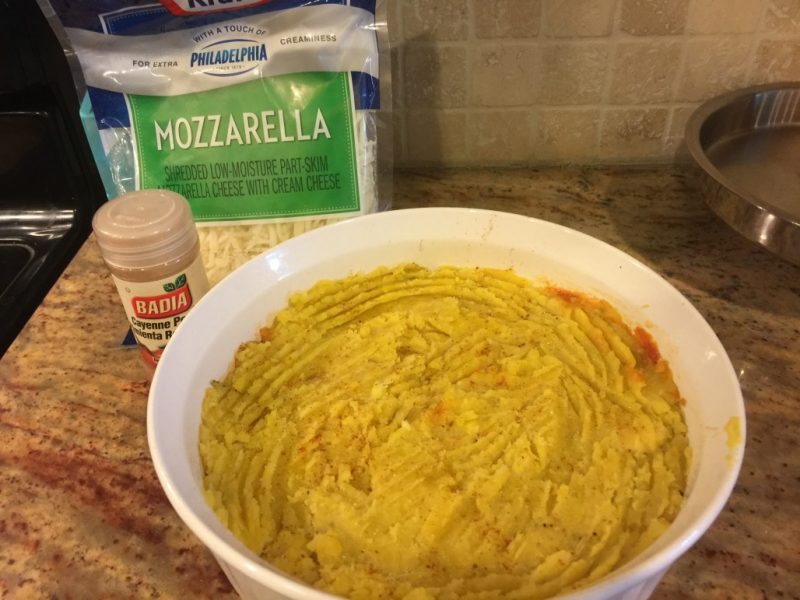 This recipe made enough for a small and medium size round baking dish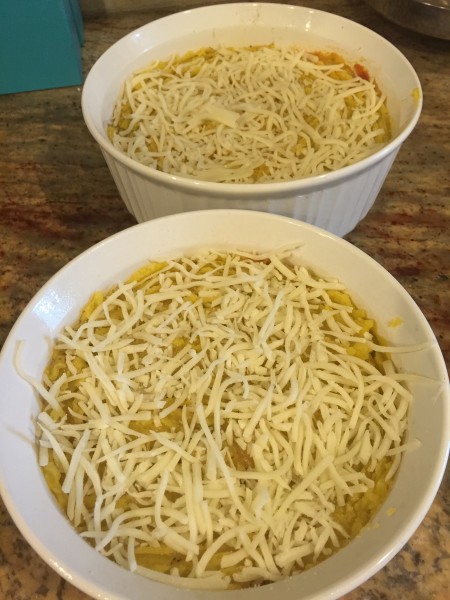 Bake uncover until is golden brown and bubbly.  Now is ready to serve… Enjoy..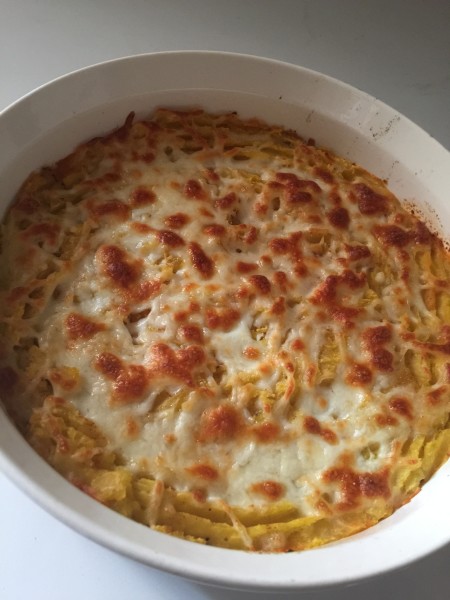 Sprinkle with basil and a few more mozarella cheese and Enjoy..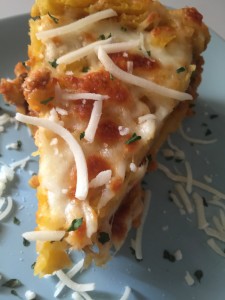 [amd-yrecipe-recipe:2]