My son is all about fitness and eating healthy, he keeps track of his protein, carbs and fat intakes on a daily basis.  So, he tries to make sure his meals are full of protein knowing that the calories is not a big issue for him. I know he is very lucky not to worry about calories and as a teenager he shouldnt but he still likes to make sure that his protein intakes are a priority in his meals. He has a very strong exercise routines which will help him before he goes into the army and because of that calories is not an issue for him..
Today he made his protein Red Velvet Pancakes by using only 3 ingredients it is very simple and it makes about 6 pancakes.
We are very pleased with the Protein Powder we changed to which is Cellucor Cor-Performance it has 25 g of Protein on 1 scoop and it taste very good.  Since the time we started with this product we tried Peanut Butter Marshmallow Flavor, Cinnamon Swirl and now we purchased Red Velvet Cake Batter and Whipped Vanilla.  So far the flavors are very good and love how it enhances the meals we make at home.
For this recipe my son used the Red Velvet Cake Batter Protein Powder and he only needed 3 ingredients to make a healthy full in protein pancakes.
Based on my fitness pal this recipe has 353 calories, 25g of carbs and 53g of protein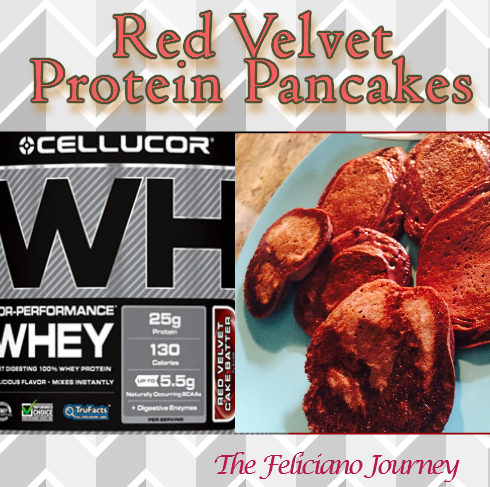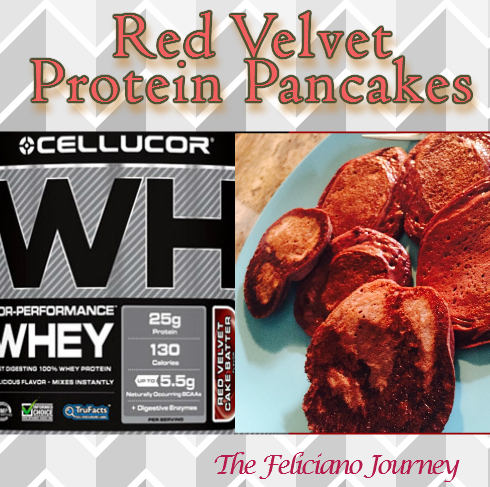 [amd-yrecipe-recipe:9]