Once I tried snack wrap or soft taco with bbq sauce I was hooked, I like how convenient it is to eat, is fulfilling, you can add as many ingredients as you like and it has a fair amount of calories which is not bad at all.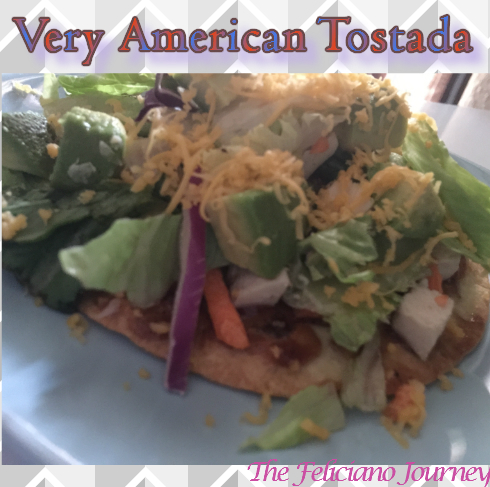 But today I wanted to share a cute twist to a snack wrap, first, this recipe is very crunchy, second, it can be a little messier and third, it has most of my favorite flavors in one.   Why would I call it Very American Tostada? Well, it has some flavors you normally would see on a bbq get together or days like 4th of July bbq meals.  So lets see the items that makes it all american jejeje ..
barbecue sauce (check)

grilled chicken (check)

american salad (check)

yellow cheese/ cheddar cheese (check)
The Only twist to this American meal is I added Avocados and is all layered not on a bun but on a crispy tostada which takes it to another level.  Did I mentioned that tostada means toasted which the name says it all.  Make sure when baking the flour tortilla that it is nice and crunchy, which is the best part of this dish, The original way of making tostada is by frying the tortilla on both sides but we can reduce calories by making it a lot healthier.  This recipe based on My Fitness Pal nutrition fact shows it has 173 calories which shows this can be a new favorite as a snack, lunch or even dinner..
This recipe for sure has won me over and I think it has taken first place and has put the snack wrap or soft taco in second place.
The tostada looks very loaded if you like you can cut back on some american salad..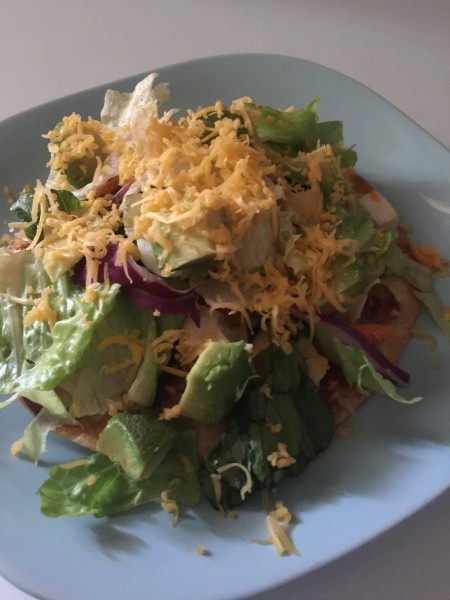 On this picture you can see there is plenty of bbq sauce which gives it the flavor and kick it needs overall.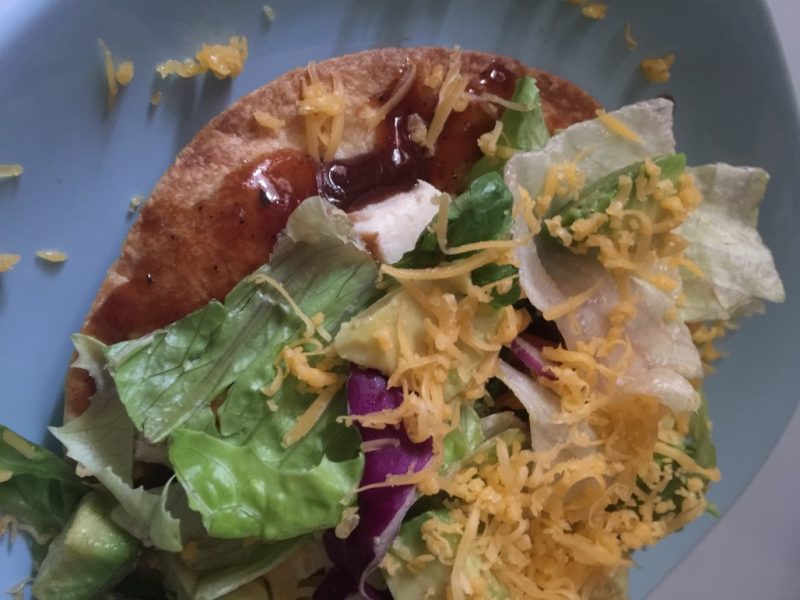 On this picture you can see I cut a small bite size which was complete with every ingredient but what I loved the most was the crunchiness you get on your very own first bite.. This meal was very fulfilling and delicious overall.. Hope you can try this recipe and share with me your experience..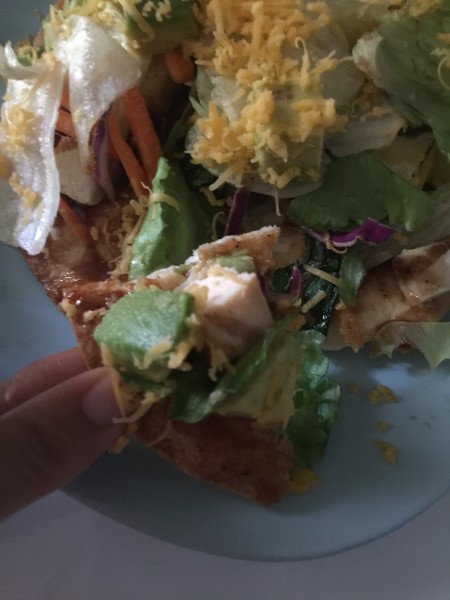 [amd-yrecipe-recipe:3]